RESIDENCES
Member of Villa Royal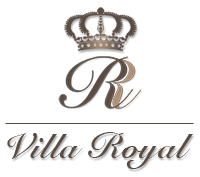 Guided by the greatest love for creating, we present to you Royal 12, the first apartment settlement of its kind on Rab.
born from the desire for an authentic experience of life by the sea, according to the original name of Royal from the beginning of our story,
experience real island life through design, space and location and become a part of the tradition.
we adapt 3000 m2 of indoor and outdoor space to your lifestyle, offering a stay in newly built apartments directly beside Villa Royal.
Royal 12 will have an outdoor swimming pool and sun deck, an indoor spa and health oasis (under construction), ideal for complete enjoyment throughout the year,
it is surrounded by a Mediterranean landscape dominated by olive trees, the tree of life.
An elegant space, modern design and timeless decoration will prevail.
It will have a central front desk and a lobby café bar.
Fully furnished apartments, according to the latest standards, will wait for you and privacy is guaranteed.
Above all, we want to offer our guests a quality life; therefore, we offer the possibility of long-term rent of apartments.
If you are an owner of a boat or motor yacht, in a long-term rent of an apartment, according to the agreement we offer the possibility of obtaining accommodation in the dry marina and a berth on the waterfront in front of the building.
We are at your disposal for any and all information so please call us (+385 98 329 947) or send an email.

Spa Oasis
In order for your stay at Villa Royal to be as pleasant as possible, we are opening a new Wellness and Health Oasis that will have indoor Wellness and fitness.
The Wellness Oasis will have a Finnish sauna, Turkish bath, Jacuzzi and a heated deck chairs. Massage on request with a surcharge.
Send us a request for an available time period! Booking